1. We shall abide by all relevant laws and regulations, and any other requirements to which our company has agreed.
2. We shall develop an Environment Management System, establish feasible environmental goals and targets, and work to implement them through an implementation plan.
3. We shall work to conserve resources and energy, and reduce waste.
4. We shall make effort to collaborate with suppliers and to propose sales ideas with consideration of environmental protection.
5. We shall raise our employees' awareness of environmental protection.
This policy shall be put into writing, known to all employees, and announced to the general public.
June 1, 2017
Eiji Yamazaki
President
Furutaka Electronics Co., Ltd.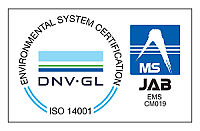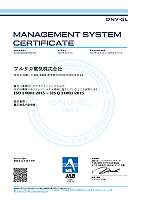 ¦ISO Qualification coverage is limited to Head office ( 2-3-11 Soto-Kanda, Chiyodaku Tokyo 101-0021 ) only.
¦Please click the image of MANAGEMENT SYSTEM CERTIFICATE to see enlarged view.